Whether you're a teen preparing for your driver lessons to take a first road test or an adult seeking insurance benefits, count on Cordaro Driving School in Buffalo, NY, to provide you with high-quality, one-on-one driving courses. Our driving classes take you behind the wheel so you can have hands-on instruction and experience with best driving practices.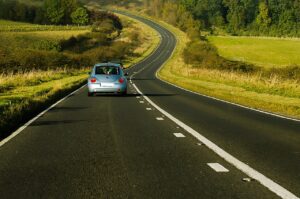 Our Driver Lessons Focuses on Safety and Security
The State of New York has approved our driver lessons for over 30 years, and parents and students alike find that our courses do a fantastic job of alleviating discomfort and stress for all parties. Our knowledgeable driving instructors are patient and kind as they work with students to learn the essential rules of the road as well as defensive driving practices.
At Codaro Driving School, we don't just impart our students with enough information to pass the knowledge and driving tests – we leave them equipped to drive with confidence that they won't cause an accident or incur a ticket. Moreover, with our dedication to safety and security, our defensive driving instruction will help students mitigate the risk of being involved in a collision.
We provide our driving students with such high-quality training that over 96% of our students go on to pass the road test on the first try. Not only does this boost the confidence of the driver, but it also creates peace of mind for their loved ones.
In addition to helping teens, young adults, and other new drivers feel prepared to conquer the road, we offer a variety of driving courses that benefit experienced drivers. Our courses fulfill court-ordered instruction requirements and can help you reduce the points on your license. Our courses also make you eligible for insurance discounts.
If you live near Buffalo, NY, and need to attend driving classes, we'll be happy to help. Call us today at 716-903-5664.