About Our School
Cordaro Driving School was founded to provide new and experienced drivers with safe and professional driving instruction. With over 30 years of experience providing security services to the community, including driving instruction, we are the number 1 driving school in the Buffalo, NY area. We serve hundreds of students each year. Our fully licensed driving school is trusted by adults and teenagers alike to provide a patient, courteous, and informed driving experience.
Driving is a serious activity that demands responsibility, know-how, and attentiveness from drivers, and we take pride in the quality of drivers educated by our school. Fortunately, our instructors are skilled in helping even the most nervous of drivers get over their stress and discomfort. In fact, over 96% of our students pass their road test on their first try!
Teen Service
As one of the oldest and most experienced driving schools in the region, teenagers are in good hands with our school. Whether you are the parent of a teenager or a teenager yourself you can feel confident with our driving school, which is fully licensed as required by state law.
Our instructors provide instruction to hundreds of students each year, and over 96% of our students pass their road test on the first try. We value creating an informative, safe, courteous, patient, clean, and communicative environment that fosters the maximum amount of learning each session.
Adult Service
It is never too late to learn to drive or gather the experience and training necessary to become a better driver. Whether you are interested in earning your driver's license for the first time or are inexperienced or rusty and looking to improve your skills, we have the driving instructors to help you succeed.
,p>Private instruction is available by appointment 7 days a week. Frequently, our adult students require instruction before or after work – please call or email us to ask about these accommodations, which we can provide upon request.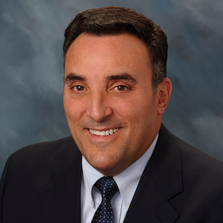 Driving SchoolLead Instructor, John Cordaro
"Our students love us because we do everything we can to take their security and safety seriously. We do this while providing unparalleled knowledge of Buffalo roads, national driver safety regulations, and a curriculum and teaching style that has led us from companies to universities. Your safety is our number one priority."
Testimonial
"Teaching driving skills is not only his profession but a passion. What is best he will leave you with driving skills that go beyond just passing the driving test. My wife took classes from him and she is a very good defensive driver.
I believe he is one of the best instructors in the area. Anybody who will take classes from him will realize that he is a very patient instructor. Plus he is a great human being!" Thanks
Mayank